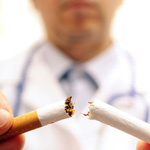 We are ALL creatures of habit.
Our brains are wired to solve problems and to quickly learn associations so that, everytime we have THAT problem (or one like it) we can to "run" our solution-like default- over and over.
Our minds like the comfort of knowing what to do and when to do it.
This leaves more mental energy for the "other stuff" in life.